Greetings friends and classmates all across the fruited plain! Welcome to our holiday edition of the newsletter. May this wonderful time of year find you all happy and looking forward to a great new year!
It's been almost a year since the last newsletter, as most of the site activity was dominated by the reunion planning and wrap up.
As usual, we have news from several classmates and photos to accompany most of the inputs.
But first, some sad news to report. Our classmate Paul Dean died back in 2014, but I was only recently able to discover it. Here's an excerpt from his obituary:
Paul Fleetwood Dean, passed away Tuesday, July 1, 2014, at Monmouth Medical Center in Long Branch. Paul was born in Mount Kisco, NY and grew up in Chappaqua, NY. He was currently settled in Fair Haven (New Jersey). Paul was a 1969 graduate of Plattsburg University and served in the National Guard. During his professional career, Paul worked as a National Accounts Representative for the Xerox Corporation, International Business Machines Corporation and retired from AT& T. Paul was a gifted craftsman who could create or fix anything. His handiwork is most evident in the many details of his home. He was an avid reader who enjoyed conversing about current events and was a learned WW II history buff. But more than anything else, Paul was a gentle, loving, family man.
A good guy with a droll sense of humor and a friendly personality. RIP.
Dave Lyons checked in with a nice update and photo too, to include Alan Campbell!
Sorry I did not make it to the Reunion. It looks like the Colorado team did a great job of organizing it to make it a very nice gathering. Jeanne and I had gone on a Viking River Cruise on the Danube for that time with three other Corning, Inc. couples including Jeanne's brother. We spend our time enjoying our 14 grandchildren and six children from our "blended families"…taking time out once in a while, to have medical "tune ups/repairs" to our aging bodies! This summer, I did spend time in Cape Cod where it is always good to get together with Allan Campbell (See picture). Sometimes we catch fish….and other times we don't. I also stay close to my first brother -in- law, Bruce and Jan Fay Thompson ( class of 1959). We hosted their daughter, Whitney's, wedding on our beach in early July. David Thompson ( class of 1961 ) was also there with his wife.
Karen Salveson Ainsworth sends a nice photo with her grandkids, Eliza, William and Amelia.
She adds, "We were going to hike in the Smokies that day but air quality was not good because of wild fires."


Gay Mayer sends a report of a recent honor for classmate Bruce Mygat.
On October 19, 2016, Boulder Rural Fire Chief Bruce Mygatt was presented with the
Colorado Division of Fire Prevention and Control's George Mazzotti Fire Chief of the Year Award.The award was established in 2012 to recognize individuals who make extraordinary contributions to the fire service by elevating the level of professionalism through leadership. The namesake of the award, George Mazzotti, has a long and distinguished fire service career with a wide variety of recognized achievements in the field of fire service leadership.
Gay also sent a nice photo of a recent family gathering. What a great looking bunch!
​
Thanks for sending all the wonderful photos from the Colorado reunion. Looks like everyone had a fabulous time! I was hoping to come, but there was an ASCE (American Society of Civil Engineers) annual meeting at the same time which we had already agreed to attend. We spent a week afterwards wine tasting in the Willamette Valley and exploring the Oregon coast. Here we are on the beach near Depot Bay:
Bill and I spent the month of June in Spain (my Spanish is getting better...wouldn't Senora Galas be proud!). We went on a 'Bark to Bottle' tour for 11 days to explore the cork industry: we tramped around cork forests watching the harvest, saw how the cork was processed to make wine stoppers, flooring, etc., and took the cork out of numerous bottles, as we sampled wine from each region we visited. We visited pig farms raising pigs that only eat acorns (so their meat is especially delicious), visited wineries located in the cork forests, toured a number of cities, and had a grand time. Here are a few pics from our trip:
Harvesting the cork trees – all done by hand
The donkey brings the cork up the hill where it is put on a truck to be processed.
We had lunch with the owner of this estate where we had watched cork trees being harvested. The house was built in the year 900.
The best quality corks are stamped from a single piece of thick cork. Other corks are made from composite cork (ground up cork that is glued together), with a thin disc of high quality cork glued on the bottom of the composite cork. Next time you open a wine bottle, check out the cork!
We had lots of visitors this summer: two friends from Spain, a Chinese student whom I had taught English in Shanghai, and friends from the Bay Area where we had lived for many years. It's always special to get together with long-time friends!
Joan Henry
Joan Kather Henry sent a nice account of her recent activities, and some wonderful pictures --



While we were at the reunion, Nick Bowen gave everyone a copy of his recently published book, The Ride of my Life. It's a coming of age novel and deals with a variety of topics, to include bullying, and the Christian influence in Nick's life. You can find it on Amazon. Nick's book of Christian poetry is also available. Both very reasonable.... Nick also composed a very nice poem commemorating the reunion, and that is presented her for you as well.
Jack Duncan reports on the new happenings in his life. It was great to hear from him!
What a wonderful time you all had! It is so nice that the class members that could be there we so blessed by the event, and all those who worked so hard to make it happen made it so nice for the others. As I have told you before, it is hard for Barb and I to get to these things, particularly since I joined the class in the middle of my junior year and did not develop the close ties some of you had.
To keep you up, Barbara and I just moved from a great townhouse in a 55 + community to a single family home, in the the same development, but we have our own land,with lots of grass for me to mow, and a much brighter, open home than the townhouse was. Just moved in a few days ago, and are living amid lots of boxes and confusion.
Our son Mark is coming over tomorrow to help me get the last of our "stuff" out of the old house, less that a mile away. I depend on him, as I am a lot less able to do what I used to do! Ahh, old age! He is my real support and friend! He and his family live about 25 minutes from us in Lebanon NJ. Close enough to enjoy, but far enough to give us all space!
My daughter Amy is on a two year assignment with Deloitte International in Hydrabad, India, growing the practice there, We hope she will be home next June or so. Her husband Mike is with her for a few months at a time. Recently they went to the shore on the Indian Ocean on a break, and Amy sent Mike on a fishing trip (to keep him busy!) He caught two nice size tuna, but then hooked a hammerhead shark, which after one and a half hours, had to be towed back to the dock. It was an 800 pounder, which Mike gave to the captain of the boat, who fed his whole village! There was a party/ That's Mike!
Ane we just sit here and play golf, unpack boxes and do the old folks thing, which is great here!
----------------------------------------------------------------------------------------------------------
Once again, Andy Adams was in the area, attending the air show at Arlington, north of Seattle. Andy, as many of you know is an enthusiastic and active private pilot, and never misses the air show. We met up with him and had a nice afternoon. His mom, Hazel, age 99, was there too and it was son wonderful to see her. His sister, Janice (class of '61) was there too. Here's a couple of pics from the occasion.... That's Hazel in the middle, Janis on your left, and Andy;s wife, Deb, right next to the man himself.
It was such a joy to me to see them all, but especially Hazel, as I remember her from my early childhood, when we were neighbors on Castle Road.
She turns 100 on January 18th!
And here is a wonderful picture from Dan Gildesgame and his new wife, Andrea. It all happened in August. If ever there was a picture that personified "l'Chaim" this has got to be it!
And here's a picture of John Viscomi, enjoying Fra Diavolo with shrimp on the occasion of his birthday November 8th, and another of him just enjoying being dressed up nicely. I have the recipe for that dish, haven't tried it yet, but it sure looks good. So does John!
Here is a short, but very informative, update from
Edith Kleuver Bardua --
​
Phil and I have been happily retired now for 17 years. First we did the snowbird thing between Cape Cod, MA and Florida. Last year we sold the house on the Cape and purchased a house in Rotonda West, FL on a canal. We absolute love it. Our 6 kids, 15 grandkids and 1 great granddaughter keep us young along with golf and other hobbies.
Another short, but interesting, note from Linda Lenhard, recounting here travels in Asia and elsewhere:
I try to travel a lot as that is my true passion & one never knows when the time will come when I can't. I was staying with a Thai friend who lives in Chiang Mai & was fortunate to experience life as a quasi-tourist (I don't look remotely Asian!). Another trip coming up is 6 weeks in Malaysia (May & June) where my husband will teach at a Malaysian medical school. He's younger than we are, so only recently semi-retired. Hopefully a jaunt to Europe this summer to see friends. And later this month I will be going to Scammon's Lagoon (Baja Mexico W coast) to see the birthing place of the CA grey whales ( have wanted to do that for years). That should satisfy my wanderlust for a while.
Another passion is reading...thank you Mr. Davis for enhancing my love of literature. At the 50th reunion you & I agreed that he was perhaps our favorite teacher at Greeley. (ed. note - Amen!)
I have now lived in the same house in San Diego for 32 years. Its a lovely city.
Our daughter moved back here from London when her visa expired & owns a condo, so I think we are here to stay.
And finally, last but not least, A nice picture sent by Reid Reynolds (who confesses that the art of group selfies eludes him still, so he is not in the pic) of a recent gathering of some of the "gang of several" over there in Colorado. That's Reid's wife, Pam on the left, then Steve Blue, Lydia Lockridge, Marie (Barkman) Blue, Anne Hill Brockman and hubby Jess. Looks like they had a good time!
If you haven't checked out the reunion pages, just click on the "reunion wrapup" page at the top of this site, and you can see a lot of pics and news from the reunion.
Well, i guess that's enough for now. Thanks to all who made inputs. If I missed anyone's news, please let me know, or if you want to send something in, by all means do so. I always end up adding a second page -- it's easy to do and I am happy to make it all happen.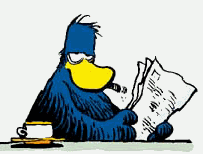 Your faithful editor remains,
Dave Williams
253-905-2751
​
There's a million stories out there - Send me some!