Greeting, friends and classmates across the fruited plain -- As we emerge from the pandemic let us hope that's the "light at the end of the tunnel" we see, and not the headlight of an onrushing train.
Certainly, it's been a year unlike any other in our experience. Our thoughts and prayers go out to all the victims and their families, and our thanks to the medical professionals and others whose work and expertise in the face of danger helped so many.
This issue includes many accounts of the last year and how many of us navigated the times, adjusted to trials and limitations, and still managed to enjoy a productive and enjoyable lifestyle.
We have several inputs, to include not one, but two, accounts of time in the Olympic National Park, another great travelogue, many wry observations, and several just plain good stories and memories. What is lacking in quantity is balanced by quality. And, if you wanted to contribute, but didn't get around to it -- don't worry. It's easy to add stuff to the page. Don't be shy.
So, with that, let's get started......
​
Let's start with fellow Washingtonian, Joan Kather Henry. She certainly looks happy and healthy, and has included some photos from a recent hike with hubby Bill, who is, by the way, a fellow New Yorker, having grown up in "The City." Joan and Bill met at Cornell University, where he completed a degree in Civil Engineering.
This pandemic year has not been very eventful with NO entertaining, NO celebratory events, and NO travel. However, Bill and I have weathered the pandemic amazingly well. We've been fortunate in that both of us are healthy, and we live in an outdoor paradise where we can enjoy being outside year-round. I continue to hike several days a week, something I've been able to do safely with half a dozen hiking friends in spite of Covid. Seeing the wildflowers, mushrooms and animals (depending on the season) has been good for my soul! I enjoy photographing my hiking adventures and sharing my photos online.…another safe way to stay connected with friends.
Since February 2020 (until this last month) we hadn't gone farther than an hour from home. Because we haven't been able to travel in person, we've been cooking some of our favorite ethnic dishes from Spain, China and other places we've enjoyed visiting. It doesn't come close to actually going to those countries, but enjoying the flavors experienced in another country does bring back some wonderful memories of past travels. Amazing that we can put a man on the moon, but not be able to go 18 miles across the water to Victoria, B.C. which we can see out our window! Hopefully the Canada/U.S. border will open this summer, and we can get out our passports once again! And, next year we hope we can head to Europe once again.
After getting vaccinated in January and again in February, then waiting two weeks until our bodies were fully protected, we invited friends for dinner for the first time in over a year! We had so much fun being together in person that we've gotten together with friends most every weekend since. We've even taken a couple of short car trips to the Oregon coast in the last month. Oh the joys of being vaccinated! We are enthusiastically embracing the end of this long pandemic!
Doug Weiss returns with another engaging account of his and Marianne's activities. (He didn't send a current photo, so I included an older one, with Marianne and one of the locals during a trip to Europe. Or maybe that's Doug -- if so, he hasn't aged well.) As usual, Doug combines wry humor with timely wisdom.
Marianne and I were fortunate to be able to schedule our Covid vaccine the first week they were offered in January. The county announced that sign up would begin at 3pm, watch the county web site at 3 for info. I didn't do that…I went directly to Eventbrite who they were using for scheduling and watched to see the moment when the sign up opened. Demand was overwhelming but we had a stroke of luck…the county web site was so overloaded at 3pm that it failed….so no one following directions knew where to sign up….but I had skipped that step and I was sitting on Eventbrite itself. My 38 years at IBM and understanding computer systems paid off.
It's been a very long year. I've been working on hobbies and starting new ones like home automation using small footprint computers (NUC, Raspberry pi) and learning Linux. I started not knowing how to spell Linux and now I'm active on many forums getting and actually giving others help. It kept my mind active during that year of physical lethargy.
More on the hobby front….I'm doing more Asian cooking…mostly Chinese and Korean with the occasional sushi/sashimi thrown in. It's a challenge getting all the correct ingredients like Szechuan bean paste which is not just bean paste you get in the local Asian store. I've become expert in installing and repairing sprinkler heads thanks to my lawn and landscape guys who manage to mangle them. I've become more proficient using my smoker and it's now tied it into Home Automation (Alexa keeps me up to speed on how the smoking is going). I've done some pickling of hot peppers and make salsas and sauerkraut. We've continued to volunteer at Selby Gardens when they had outside (safe) jobs. Finally, I would be remiss if I didn't mention my pre-dinner hobby….bourbon! Since I couldn't go to a bar to try different ones, I started to just buy bottles (it's only $'s) so we have a lot of opened bottles of different bourbons/whiskeys. We've done a number of bourbon tastings with friends outdoors around our pool maintaining social distancing…but it's not so easy to find friends whose doctors allow them to drink. Groceries were 95% curbside pickup as were many dinners. For other things, Amazon, of course. We use Amazon so much that a few weeks ago, the driver stopped by and asked if we were OK when he noticed that he didn't have a package for us and was worried something was wrong.
​
The future…….hopefully, gathering the whole family in Virginia Beach for a week this summer, a couple of cruises booked to the Caribbean Dec/Jan (no idea right now if either will sail or what a cruise will be like post Covid) and then some future cruises: Tokyo to Seattle;, Budapest to Bucharest (river cruise) and in 2023, Singapore to Barcelona (40 nights). Who knows if any of them will actually sail, if we will be able to get off the ship and do what we want or will we have to take ship excursions…and of course, if we will be around to take them. It's all very fluid and we may wind up going nowhere…but it's something to look forward to….and that's pretty important.
John Viscomi reports in and has sent some nice pictures, with a special one from the past -- he's got the 50s look going there, and the snazzy car!
Not much going on here. Patty and I will celebrate our 34thanniversary this weekend and looking forward to a little trip back to NH to visit her brother and some friends. We have been back in CT for almost 5 years and miss NH a lot. We presently live in a Senior Housing Development and it's very nice but not like owning our own home. I'll be 80 years old this year and really don't miss the maintenance of a home but I do miss the privacy.
This past year has been a real test for us. We played by the rules and have not had any illness whatsoever. The State of CT did a great job with the vaccinations and ranked pretty high in the country for percentage of population vaccinated. That certainly helped protect us all. Relief is in sight.
With all the restrictions in place these past 12 months, Patty and I would just get in our car and take a drive, especially with fuel being under 3.00 a gallon. We would grab an ice cream at a drive up somewhere and just drive around the state and pass the time. It was safe for sure and inexpensive.
I got my Amateur Radio Operators license back in 2007 and Patty got hers a year later. If it wasn't for that hobby I think we would have gone crazy this past year. We have made a lot of friends all over the country and the world. We are active in a couple of organizations and members of the ARRL (Amateur Radio Relay League). Founded in 1914 it presently has 170,000 members.
Not much else, but have certainly lost a lot of our friends these past few years. Stay well and be safe -- and it's always good to hear from our classmates.
​
Carol Fisher Post-Pfaelzer sends news of her move to Ohio, and some nice pictures.
Hi to all my 1960 classmates!!!!!!!!!!! Arthur and I moved to Cleveland Heights, Ohio, from Boston in January so I can drive my grandchildren to and from school and athletic events. The house we bought is four houses from my daughter, Catherine. We love the house and grounds-doing a lot of planting and weeding, mulching, etc. We really do not miss Boston as the people here are amazingly friendly and helpful. I have lived with Cushing's disease for at least five years in Boston with no diagnosis but coming here the doctors spotted the tumor on my right adrenal gland and I had both removed two weeks ago. Hope to regain strength and pep. Arthur and I are both vaccinated completely,
fortunately. We are needed here to help out which gives me a purpose in life!!!!!!!!!!!
Much love and respect to all my Greeley friends xoxoxoxoxo Carol Fisher Post-Pfaelzer
That's me with the grandchildren, Willa and Danny.
The family picture is of the extended family. Me sitting with our Goodie, (our cavapoo), Arthur to my right, Catherine and Tim behind me (my kids) and their kids around them. My ex-husband to my left with his 25 yr younger wife. Much love to mixed families!!!!!!!!!! Carol
Steve and Marie (Barkman) Blue and their very lively account of recent events.
Marie and I continue to enjoy a modestly eventful life, which is just fine. "Dull" would be ... well, dull. And "exciting" wears you out too quickly. Most of us have enjoyed the experience of having a kid graduate from college. When it is from an advanced degree program, that makes the moment even more memorable. But when the "kid" is 53 - that's saying something!
Lydia tried - very hard - to schedule a lunch for the Colorado clan at a mountain watering hole she had discovered on one of her classic car tours. Between travel, other important activities, and who knows what else, getting a common date pinned down turned out to be an impossible task. Otherwise she would have had an even more interesting report. Some of us got to sit in on the Zoom memorial service for Ann Bliss last Fall - it was a very impressive and poignant affair. That's about all I can say about it; maybe you'll get a better report from someone else.
It's good to hear from others in the newsletter. One of the risky aspects of dealing with an age-defined cohort (as in a high school class) is that they all tend to age at about the same rate, and tend to run out of gas at roughly (fortunately, very roughly) the same time. Keep topping off your tank!
As for dealing with the pandemic, here's some of what we did:
Cul-de-Sac Cocktails
One of the early edicts from the COVID-19 marshals was to "socially distance" (distances and dimensions given, but subject to change) and to avoid large groups – "large" being a moving target (also subject to change). Nobody knew squat in March 2020; knowledge slowly grew while opinions ran rampant. By May we were dazed and confused and ready to say, "screw it" and see what happened. And so were our neighbors. We got together one weekend afternoon in Emmy's driveway – spaced at least 6 ft apart, masked, taking very shallow breaths, kind of wondering if this would work, or expose us to disaster, or get us tossed in the can. The first tentative get-together was just Brian and Leslie, Emmy, and Marie and Steve. We survived.
[Context – we live on a seven-house cul-de-sac - Grizzly Gulch Court. From the west entry, there are Matthew and Sarah-Beth, with children Abby (4), Noah (1-1/2) and Liam (born early this year); Marie and Steve; Emmy, of our generation – her husband Marshall passed some years ago; Brian and Leslie with four teen/twenty-age children – three in college and one in high school; David and Kelly whose son Tyler graduated a few years back; Tona, retired geologist, whose husband Terry passed last summer after an unbelievable four year battle with pancreatic cancer; Geta and Janice, whose kids have all left home but check in regularly. TMI, I know…]
We grew a bit bolder, and when Governor Polis, good progressive that he is, banned outdoor gatherings larger than ten people, except for family gatherings, we decided that Emmy would adopt us all, and we'd be one happy family – if one of the Douglas County deputies came by to enforce the group ban.
Typically, we met twice a week, sometimes with snacks, other times just beverage of choice. Conversation was low key and benign – we survived the campaign without a harsh word even though our allegiances and preferences were at both ends of the spectrum. Every couple months we'd have a potluck dinner, Brian fired up his deep oil fryer to make wings or chicken thighs. As the weather turned in the Fall, we brought out a fire pit and had a real live burning-log fire. Just before Christmas we watched "Christmas Story" on Emmy's garage door, using my laptop and projector and speakers. This May we celebrated our anniversary with Happy Hour at a nearby upscale watering hole.
Cute, you say. But here are some takeaways: One, terms like "isolation" and "depression" and "withdrawal" have been in the news for months – however we got a healthy dose of "social interaction" on a regular basis. Two, for Marie and Steve our traditional "peer" social circles – folks our age – feature more than a fair amount of chatter-babble concerning retirement communities, assisted living, joint replacement surgery, and all the other depressing aspects of "We're getting old." With our neighborhood group we watched three little kids grow up right before our eyes; we heard about college foibles and challenges; we traded ideas and opinions across generations; we shared music and reading preferences; when "vaccine mania" hit a few months ago Emmy's daughter ran an informal vaccine referral service to help folks schedule their shots. Everyone enjoyed the cross-generational experience. Three, we had a ready-made "coping with COVID" forum in which we shared ideas, tips, shopping recommendations, take-out order favorites and other helpful urban lore to soften the sharp tactics of our local and state bureaucrats. Finally, we grew from being "neighbors" to being "friends" – learning a lot more about each other's history, background, preferences and tastes.
​
This was an experience; here is a major event.
Our daughter Laurrie graduated from Regis University as a Doctor of Pharmacology. Graduation ceremonies were held outdoors on April 30 – May 1, beautiful Spring days. Happily, the three different Doctoral candidates (120) did their march on Friday evening. The remaining Master and Bachelor candidates – some 1,300 plus – endured all day Saturday in two shifts. Laurrie is now cramming for board exams end of June, then heading to Washington, D.C. for a year-long fellowship with the American Pharmaceutical Association. An old friend from high school is an attorney with the Commerce Department and has been scouting out the territory, so Laurrie will have a friend and guide to get her settled in the big city.
​
Reid Reynolds recounts his recent experiences. As you will see, his political discussion group, from across the spectrum, sets a great example in this time of polarization and overheated rhetoric, showing that reasonable and rationale discourse is possible. Well done, Reid. (And then, when I pressed him for a photo, he sent a June 13th pic of sunset at Kebler Pass in Colorado. Peace and serenity, I suppose.)
Here's his comments:
Remember that common fall ritual: Write an essay on how you spent your summer vacation? My guess is that we are considering: How I spent my X months in lockdown (or not). Oh, the stories we might tell. Here are a few vignettes from my pandemic journal.
The pandemic first got my attention while scrolling through my news feed during a late February 2020 fishing trip to Turneffe Atoll, Belize. How is this going to affect my life? Maybe not much. In early March I set off for California to attend my cousin's 80th birthday party. Other family members were backing out, not wanting to risk air travel. Not me, I was exploring the Southwest in my truck camper on my way there. By the time I left Death Valley my cousin's wife called and said, "Sorry, we're calling off the party; the Bay Area is shutting down." Hmmm. I guess I should head home, but I'll be fine in what I began to refer to as my 4-wheel drive isolation ward. (I put on latex gloves at filling stations.) During the summer I made a few more truck camper trips to Colorado, Wyoming and Montana and flew to the East Coast to visit my daughter and son-in-law in Philadelphia and spend time with my wife Pam at her summer home in Maine.
This was a pretty typical summer for me, except I was spending a lot of time reading newspapers and magazines, mostly standard fare for us "coastal elites" – the New York Times, The New Yorker, The New York Review of Books, The Atlantic. (Do you see a pattern here? I spend very little time with radio or TV or social media.) To temper life in this media bubble I participate in an online discussion group that we call "Salon". Five old white guys who know each other from prior in-person lifelong learning courses in political philosophy and current events. Starting around April 2020 we have met weekly, over Zoom, for an hour and a half to talk about stuff we have been reading and thinking about.
Salon was a follow-up to a course that my friend Tom and I facilitated in early 2020 (Contemporary Political Philosophies: Where Do You Stand? The text was Adam Gopnik's A Thousand Small Sanities: The Moral Adventure of Liberalism.) Tom is a lifelong Republican with libertarian tendencies; he refers to himself as a "classical liberal". I'm a semi-reconstructed old new leftist. Tom referred to me as a "progressive"; I didn't object (at the time). Tom and I spent many hours working on the class and getting to understand, but usually not agree with, each other's views on current events and our underlying values, beliefs and political philosophies. We decided to carry on the conversation with a few alumni of courses like this. Ben grew up on a ranch in Wyoming and has had a successful career in oil and gas and real estate. I don't think he would object to the label "Dick Cheney Republican". Joining me on the left is David, who went into textbook publishing after graduate school in sociology, and Dave, a retired IT guy who reads voraciously when not listening to podcasts and watching you tubes from across the political spectrum.
This ongoing conversation, sometimes heated but always respectful, has been one of the highlights of my life in lockdown. Why? On a personal level it has challenged my views on a range of topics and given me better insight into the views of admirable people on the other side of the political divide. From time-to-time Tom says, "The point of this is not to change anyone's mind; that's not going to happen." At one level he's right. I'm still a Democrat, perhaps even a progressive one. But there is no doubt that I have moved toward the center on a number of issues. The encouraging point is that conversations like this can happen. It's a very long way from five old guys on Zoom to the halls of Congress, but perhaps there is hope. What would our high school social studies teachers say about this?
Gay Mayer sent one of his characteristically thorough inputs with lots of detail about the road trip he and Mary took recently. Here is the "Cliff Notes" version. The complete story is available and a link provided at the bottom of this narrative.
Mary and I were happy to opt for a drive back to NJ in May - Boulder is lovely and we have not felt terribly restricted in getting out and about. Ski season was pretty good and hiking locally has been a great way to stay in shape. BUT, we still have roots back in NJ and it had been all too long since we were there to visit friends, family and help out with some of the community projects we have been involved with for decades. So we drove - a neat 20 day trip. Got to visit Cahokia Indian Mounds near St. Louis, Columbus, Indiana, Falling Water(Frank Lloyd Wright) and Mammoth Cave in Kentucky. All worth the time and miles. Mary added 2 birds to her life list which is kind of informal - but she was delighted to spot a scissor tail flycatcher which is a pretty unusual looking bird as it chases its meals plus a red headed woodpecker- both in Kansas. Our grandkids are now happily out of school and looking for a somewhat more normal summer vacation. We hope to share some time with the four of them. It is hard to believe how they continue to grow up- while we of course have not gotten older….
I did have cataract surgery back in December and am glad to have that behind me.
For the longer version of our road trip notes - see the attached.( It is not Miss Kurzon quality)
Ed. Note: Gay and Mary produced a wonderful account of the full journey, full of great pictures, charming observations, and perceptive insights. It is well worth your time -- You can check it out HERE on the "Travels with Gay and Mary" page.



Anita Lindholm Smith continues her labor of love teaching youngsters and music. What a gift she is to her students and their families. Below you will see a couple of videos of her students performing. Just click on the little arrow. As you will see, she doesn't concentrate on just one genre.
So here is the official Anita Smith Piano School photo for 2021. It warms my heart to see their confident smiles BEFORE the recital which was held in my home/studio on Saturday, June 12th.
They each introduced their own songs to family and friends seated in my adjacent living room. They ended recital with two quartets. I stayed off to side except when I played a duet with one of the girls.
They kept the show going without too much of my prompting since we did a good bit of practicing before hand.
In lower left of photo you can see our little rescue dog Kate (unable to keep her nose out things), is sniffing once again!
During the year she lets me know when my students arrive by watching in our bedroom window and then barrels down the stairs to put her nose to work!
I have this small group of students plus four others who chose not to join in the recital this year for one reason or another. They want to be in the next one. I never insist on it. All of this has to be done with joy and love for the beautiful
world of music.
When not teaching, I am enjoying my garden, daily walks with my artist husband Ed, and little sweetie Kate! Ed and I will be celebrating our 50th wedding anniversary this August, and our son, William, his wife Kelly and our two grandsons will be visiting us here in Sherman, Ct. from their Kentucky farm. Looking forward to it.
Hope all of you are staying healthy and happy.
Best wishes, to all,
Anita Lindholm Smith
Rob Barns recounts his experience with his (thankfully, mild) case of COVID. He and Lisa give us the latest news from the family.
May 21st, 2021
News from the Barns family
I suppose like so many of us this past year or so we stayed pretty close to home, venturing out only as necessary and even then very cautiously.
I was exposed to the corona virus last Fall and spent two weeks downstairs in our house. While it was a very mild case I am so thankful that the downstairs has a bedroom, bathroom and a living space which includes a TV. Lisa was great as she would bring me meals, left on the stairs, and come back to the stairs to retrieve the dishes. Both Lisa and I have had our two vaccinations.
The closest the virus has gotten to our family was about 50 days ago when our daughter, who is a school nurse, in Jacksonville, FL. came down with a sever case and spent 5 days in isolation in a Florida hospital. She received steroids, plasma, Remdesivir and oxygen. She is home now but still on oxygen and is what they call a "long hauler". The other three in the family got both their vaccinations and seem to be doing well.
Speaking of Florida, we are going to Jacksonville in a couple of days to attend our grandson James' high school graduation on May 28th. He is going to Florida State College in Jacksonville to study some sort of computer technology dealing with crimes (sort of what McGee does if you watch NCIS on TV).
Lisa has not been able to return to the nursing home to teach as Bible Study as they have been hit really hard with the virus. Last Spring (2020) I started volunteering at a local Hospice to visit their patients and just sit and talk with them for about an hour or so weekly or semi-weekly. These people, close to the end of their lives, have given me so much more than I have given them.
Last October, our small Episcopal Church decided to share space with a larger Presbyterian Church in Ozark. It is proving to be beneficial for both congregations. We have had a couple of joint services and just recently have started a joint Sunday School class. More joint opportunities await us.
Another the highlights this year was, in April, we got to see one of our grandsons who lives here in Ozark, MO. receive his Black Belt in Tae Kwon Do. How he broke boards with his hand and foot is something to behold. So, he is now a first degree black belt and is going for his instructors certificate with will allow him to have a green collar sewed onto the collar of his white uniform. We are all so proud of him.
As I close this, I hope all are safe and are hoping that soon we can get back to normal - whatever normal is for you.
And, as advertised, here is another report from Hurricane Ridge, which is high up (5200 ft) right in the middle of Olympic National Park. Joan's pictures got Jan and me all charged up to go there too. It had been about 20 years since I was there, and it was the first trip there for Jan. It was a gorgeous day and spectacular scenery, as you will note. We even got close up with a young buck with velvet still on his antlers. That's something you don't see every day!
On the way back, we stopped for a nice visit with Joan and Bill at their lovely home in Sequim, right on the waters of the Strait of Juan de Fuca. Bill was kind enough to memorialize the occasion with a photo.
​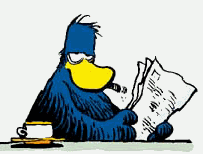 Well, that's about all for now. As always, this page is a work in progress and it you want to add something, by all means send it to us. Pictures are always welcome and valued. It's always great to hear from you. Remember, somewhere, one or more of your classmates is wondering how YOU are doing. Best wishes to all.
​
Your faithful editor remains:
Dave Williams
253-905-2751