GREETINGS FRIENDS AND CLASSMATES ALL ACROSS THE FRUITED PLAIN. MAY THIS JOYOUS HOLIDAY SEASON FIND YOU HAPPY AND HEALTHY AS WE LOOK FORWARD TO THE NEW YEAR!
We have a lot of news from classmates, to include several pictures this time around. If you sent me something but somehow it doesn't appear here, by all means let me know right away and I will rectify the situation. Also, if you have inputs that you haven't quite gotten around to sending, go ahead and do so now. I usually add a supplemental page with additional news, so don't feel like you have to wait until the next newsletter.
But first, here's some news about our support of the Greeley Scholarship Fund. As you may recall, we had some fund-railing auctions at the 50th reunion, and contributed $8000 to the school scholarship coffers.
As it turns out, over the course of previous reunions, we actually had some surpluses, which our attorney/treasurer, Peter Davidson, maintained in his attorney trust account. We decided at the reunion last year to liquidate those funds and contribute them as well to the Scholarship fund. Accordingly, we gave $874 to the Summer Scholarship Program which serves NYC youth who come to Chappaqua and participate in summer classes. Peter worked with the Rotary Club there in Chappaqua and they rounded the amount up to $1000. A good use of our assets to help a worthy cause.
​
Dick Howe checked in with a quick update and great picture -
​
In a nutshell, Patsy and I are just fine as well as our three sons and respective families! Looking forward to going to our Vero Beach, FL. condo and reuniting with Tom and Sue Stephens, the Holmes twins and hopefully the Davidsons and Lagalas. Like a yearly high school reunion. Keep you posted of any upcoming changes.
Dick was also kind enough to send a picture of his family at a KC Royals ball game last summer. Pictured here, along with Dick and Patsy are their three sons and their wives, and a bunch of grandkids. Thanks Dick!

Peter Corbino has this update. How great to hear from him!
​
I am happy to make a contribution to the newsletter. Attached are paintings of three HG alumni. Now, you could see if former classmates know who they are, ignore it all completely or have me tell you.: ) I could also send you images of some of my other work (just kidding). Ed. note: Talent runs deep in the Corbino family. You may recall that Peter's dad, John Corbino was a well-know artist, as is one of Pete's sons.
So it is Halloween. We will have about 50 trick or treaters tonight. Two grandchildren are coming over for dinner with my son and daughter-in-law.. These are the children of my oldest (35) a fire marshall in Arlington, Va. My other two are 33 and 31, an artist in Brooklyn and a recent US Navy "leaver" who couldn't make the 20 years, and I don't blame him. Last served in Guam. Neither of my younger boys are married.
I have been married to Connie since 1978. We live in Falls Church, VA and came here for the good public schools. I have been retiring for the last 10 years or so and work maybe 3 hours a week. It was my own business, so I stay around a tiny bit to help out the current workers.
Currently I am a painter and do some traveling. Also, spend a fair amount of time in Sarasota, Fl.
Attached is a photo of me and my wife, Connie. We have three sons all in their 30's and two grandboys, 3 and 6 months.

And here are the pictures Peter referred to in his note. Can you identify the subjects?


Anita (Lindholm) Smith sent a nice picture of her piano students at their recital in June, along with a nice note and picture of her and hubby Ed.
I just sent a few photos for the next Greeley News Letter and realized I had made a mistake — Ed and I have been
married 46 years not 45. See when you get older you miss a step or two once in a while. Luckily I've been keeping up
pretty well with this life so far. Am grateful that I can still teach these great kids and enjoy life with my husband and family.

Photo of Ed and me, was taken at the White Hart Inn and Restaurant up in Salisbury, Ct. last August. We celebrated with friends and had
a lovely time.

We are enjoying the beautiful time of year - in a few days I'll be celebrating my 75th!! Was one of the youngest in our class I guess.
Do you believe we are that old! Actually it's all a mind thing. Important thing is that you continue to be grateful and appreciate
all that we do have!!
​
Ed. note: Amen!!
Here is the latest from Bev (Beckwith) Walsh. She reports that she is splitting her time as much as possible between Indiana and Washington State and has had some very interesting developments of late.
​
My life is rather crazy these days. As you know, Brian and I had retired to Bainbridge island WA but then became guardians of a granddaughter in Bloomington IN along with her father's parents. So we bought a house and began to spend half the year there. I have continued that since Brian died, but it got more complicated last year when we had a court review, and the granddaughter, who was16 then, asked to speak to the judge alone. She told him her other grandparents would not let her do anything by herself, and so the judge ordered she should live with me in Indiana full-time. So here I am. I must say I love living in a college town and have made good friends here. However, I have two kids and two grandchildren as well as friends in WA also. I have gotten a dog who is small enough to fly back and forth with me on the plane, and she is my savior! I must say though that my two kids and family in WA are doing very well, and Aurora, my granddaughter here, is very smart and a good kid. I am sure she will get into a good college, and I will be able to return to WA next Fall. So, all in all, things are going well, but definitely not what I expected when I was at Greeley! Lauren, the oldest, is married and has two great kids, Nic (15) and Annabel (13). She is an attorney as is her husband. My son Mark made a few mistakes when he first started out, but a stint in the Air Force suggested by Brian straightened him out. He is now completing his PhD in electrical engineering at WSU and has gotten a management job at a tech company in Everett (obviously not biologically related to Brian and me!)



Dan Gildesgame is still in NY and has some nice news. He also included a very fetching picture of his grandson Joseph.
Well, I'm a retired Math teacher doing some volunteer tutoring and I have a grandson of age 10 months in California. And we face timed! And, in case I didn't mention it, I'm married again and living on the Upper West Side of NYC.
Peter Kilburn sent a nice update and a great picture of he and Natalie and Swede and Jayne Murphy. And, in keeping with the developing theme of this newsletter, a picture of his twin grandsons.
We are still living in Charlottesville,VA- going on 19 years. Natalie and I are finally retired. We are relatively healthy and able to enjoy our new-found freedom to sleep in, travel, take daily naps and explore opportunities to learn. Our children are still in Raleigh, NC and Tucson and out three grandsons are either in college or finishing up high school. The children and grandchildren are the joys of our lives.How lucky are we?
My brother Tony is semi-retired in Maine and my sister Sally is in Florida. We see Mary Ellen and Larry Walsh (Natalie's brother)in New Jersey annually. We are just back from two weeks in California. The first week we spent in Napa with Swede and Jayne Murphy. The Murphys are great. Swede was with me on my first date with Natalie in September 1960!
Alaska trip September 2015- Swede and Jayne on the left and Natalie and me on the right.

Richy Kuriger who lives in the Houston area sent news about the flood's effects on his family and business. (Glad to know he is safe.)
The September flooding of Houston, Texas was to occur every 1,000 years. Guess I am safe for the next 1,000 years but in the meantime I report the following 1,000 year events :
In-laws were flooded out of home and now live in a senior living facility.
My wife and I had to evacuate our 21 story condo building for 2 weeks due to flooding and no electricity .
My office building will hopefully reopen by January 1st 2018.
My daughter's home had 9' of water and was filmed live on national ABC TV by her husband as it flooded. Boats were sent in to rescue them.
Our fishing camp on Galveston Island had wind damage but no water damage .
Have learned much about the FEMA organization.
The usual patch and repair solutions that come with an aging body.
I won the bronze bench press for the USA team in the USA power lifting event last year.
Oldest grandson just returned from London England after studying at Pepperdine in international business.
Next grandson enrolled in Regents College in London as he is looking for a European princess to marry.
The other 10 grandchildren are approaching college age quicker than we want .
Looking forward to the next reunion.
Tom Stephens sends a couple of nice pictures and a short blurb about some of his activities.
The pic on the right is Tom and wife Susan, taken September in the Bernese Oberland in Switzerland, where they usually spend a couple of weeks hiking each year. On the left is Tom with his youngest granddaughter Lucie, taken in October in Vero beach.
Tom also shares this news: My oldest son recently retired from the Marine Corp. They sent him to law school early on. Spent much time in the ME. Now works for a gov agency and still going back and forth from Tampa to the ME and other camel infested places.
Reid Reynolds recent activities all seem to center around his new camper. There are a couple of pics of it there on the right.
​
Reid's Truck Camper Adventure
With a waning taste for taking long hikes and sleeping on the ground, last spring I decided my 75th birthday present to myself would be a truck camper. Shopping for a used camper (and a used truck to haul it) is a story of multiple mishaps and unexpected expenses best left untold here.
By mid-May I thought I had a road-worthy rig and embarked on my inaugural voyage: an 8-day trip to Grand Staircase-Escalante National Monument in southern Utah (one of the national monuments slated for shrinkage by the Trump administration). Mile by mile I gradually became more comfortable driving this out-sized vehicle and night by night my appreciation for a frig full of beer and an onboard toilet grew. The scenery of southern Utah is spectacular and the ability to get way off the beaten path with a truck camper is an added plus. (On a few nights the nearest fellow camper was probably 5 miles away. Not your typical RV park!)
Trip #2 was a meandering drive to Portland, OR, where my wife's daughter was getting married. On the way there I spent 4 nights in Yellowstone, arriving just after a mid-June snow storm. On the way back I managed to connect with some large trout in Oregon and Wyoming.
Trip #3 was my annual pilgrimage to the Aspen Music Festival where I camped in a nearby Forest Service campground and biked into town for a night at the opera with Lydia.
The plumbing has now been drained and plans for next summer's adventure are beginning to take shape.
​
He also earlier sent a blurb and pictures of the self-proclaimed Class Ski Team, comprised of himself and Izzy Miraco.
​
HGHS Ski Team
The HGHS ski team (Isabel Miraco and Reid Reynolds) recently took to the slopes at Steamboat Springs, CO. When the Pleasantville and Katonah teams didn't show up, HGHS was declared the winner. Here you see Izzy and Reid flying through the moguls. Also note that Reid's skis and bindings sport the school colors.
Swede Murphy sends this nice update:
Jayne and I celebrated our 51st. Anniversary on 8/27/17. Who would have thought. Our oldest son, Harris was sworn in as the Circuit Court Judge for Kent County , Md. on 9/22/17. He is the 3rd. Generation of the Harris/Murphy family's to sit on the Maryland Bench. Todd, our middle child, continues in the private practice of Medicine in Amelia Island, Fla. Melissa, our only daughter also lives on Amelia and is in the the Photo. Business, and also lives on Amelia. Each of the children have two kids. Todd's are Finn (14), and Julia (11) and both go to the Boles School in Jacksonville , Fla. Melissa's are Maddox (13), who goes to Fernindina Beech Middle School and Murphy (10) who goes to St. Michaels Academy, both schools are in Frnindina. Harris' two are AnnaJayne (11) and Waylon (8) and both go to Immaculate Conception in Elkton, Md
And here is the latest from Mary Ellen (Necarsulmer)Walsh
Mary Ellen Walsh lives in Chester, NJ with her husband Larry. They are both retired. She is a volunteer at the local food pantry and participates in several exercise classes. Her two daughters work in education. She has five grandchildren, three granddaughters who live with her older daughter at the beach in Florida. One grandson has followed the family tradition of working in finance in New York City and the younger is a freshman at Penn State. Natalie and Peter Kilburn came to visit in June; they are in good health and look great.
​
That's Mary Ellen and Larry, and also a picture of all five grandchildren. Thanks, Mary Ellen!
Our wonderful art teacher, Toni (Packs) Hutin was persuaded to forward a quick update. Most welcome. I'm still bugging her for a picture.
Al and I decided to move to a retirement home in Davidson,NC....no more snow
Our 2 daughters are here so wanted to be close to them. It is gorgeous here..our apartment
Overlooks Lake Norman. Have been here since May and finally getting settled.
Am just starting to get involved in the community....will be teaching drawing so am trying to
Decide my approach...just like 7th grade.
We are both physically OK considering age. Al is adjusting to leukemia treatments.
​
Ed. note - our thoughts are with you....
​
Once more, Doug Weiss has an entertaining and informative narrative for us.
​
We survived the hurricane with only a couple of trees down and lots of junk on our lawn, even though the predicted track was directly over our house. Fortunately, the storm veered East and we were spared the category ?? winds. I hope that the hurricanes spared all of my classmates and families any grief as well. Scary how much damage is done, even when you know they are coming.
All else is well….we continue to commute to Boston and Atlanta to see our kids and their families and we sneak in cruises like our Norway trip when we find time. We have a Santiago to Miami cruise coming up, then Barcelona to Rome via Venice and Croatia and then in 2019, Singapore to Rome. We are seeing the world….spending our kids money We intersperse all that with visits to various doctors and try to stay somewhat limber at our gym…a losing battle.
I continue to be the fish monger…wait, that's wrong….the Koi master at Selby Gardens. Unfortunately, a Sea Otter (or family) decided that the Koi would make tasty sashimi so I have morphed into my new position: Trapper Doug! I've found that Otters are obviously smarter than humans since I've not caught a thing so far….but I persevere.
I'm attaching two pictures from our recent cruise to the top of Norway. One is titled "two crabs from Norway"…the other a picture of Marianne and me
Yet another traveler, Judi Chatfield, reports from far-away places (with strange-sounding names.)
​
Sending this from Nepal. Doing jungle safari in Chitwan, hill villages , Potala lakeside. Not treking. Just three elderly ladies on the loose. Beautiful country, charming people,disastrous corrupt government , no infrastructure. Flying home tonight from Kathmandu via Hong Kong. Nepali airports have to be experienced to be believed.

And here is another frequent traveler, Carlos Ballantyne updating us on his recent doings:
I'm currently packing for a move to the Sedona area of AZ after 3 ½ years in Florida. My girlfriend of many years is from Los Angeles and just can't stand the heat and humidity here. I've put most of our "stuff" https://www.youtube.com/watch?v=MvgN5gCuLac in a storage locker and I've got a guy who'll drive it out to somewhere once we get there.

The recent hurricane scares here turned out to be a big blessing as we evacuated a few days early and just kept driving ending up in the 1000 Islands area of NY State where my daughter and 3 granddaughters live. It was so nice we spent almost 3 weeks away. My girlfriend, Bonnie, who has a bad case of Lyme disease, felt so much better in the drier weather she called up the office down here and put the place up for sale and we got a call from a couple as we were driving back down to Florida. They are buying it.

Florida has been OK for me. I've been able to walk or hike 30 to 40 miles a week every week since I've been here and trained myself to exercise in up to 108 heat index weather – temps of 95 with 90 per cent humidity. It'll be nice to no longer be a flatlander when I get to AZ. I am currently holding a ticket from LAX to Kathmandu, Nepal for April 2018 and look forward to trekking once again in the Mt. Everest region of Nepal where I have been 8 times so far, beginning in 1989.

I had an interesting health scare about 6 months ago with tachycardia, heart felt like it was running dry, and arrhythmia. This was ½ way on a hike – 4 miles out. I walked back home along the road in case I were to collapse, and had to decide whether to call a doctor or go to an ER or consult Google. Google won and within maybe 15 minutes I came upon a book https://www.amazon.com/Prevent-Reverse-Heart-Disease-Nutrition-Based/dp/1583333002 by Dr. Esselstyn proposing a radical NO fat vegan diet. 15 minutes later I was ON his food plan with NO sodium also. To shorten up the saga my heart symptoms went away gradually over the next month, I had a total workup at the VA and was told my numbers were 50 years younger than my age [cholesterol = 126, etc.] I've lost about 10% of my body weight and I was thin to start with. My diagnosis is I had a mold issue or perhaps a virulent spider or insect bite while on a hike as my heart symptoms abated most notably when I began taking anti-parasite herbals based on my intuition. Try telling that to any doctor. Just a comment, Florida is the most dangerous place I've ever been.
Kristina (Olsson) Sachs has also been on the road and sends news and pictures.
In August of 2016, David and I took our whole family (20 of us) to the Tumbling River Ranch in Grant, Colorado for a week. It was a marvelous experience for everyone, and one we can highly recommend. There were planned activities for all age groups, which was good for us and our 10 grandchildren. Except for birthday party ponies, our kid-kids had never ridden, and here they each had their own horse and rode the trails and mountains with the wranglers. The owners took wonderful care of us and the food was delicious. Besides riding, there was hiking, white water rafting, fishing, and shooting. It was by far the best family experience we ever had. This past July, our 11th grandchild was born, and we acquired a new puppy, on the same day:) David and I have just returned from the Grand Canyon and Sedona. I had never been to the Southwest, and was blown away by the magnificence not only of the Grand Canyon, but the burning colors of Sedona. The food, especially the Mexican Street Corn, and the margaritas in Sedona are also unforgettable. Best wishes to you all for the coming year.
Kristina

Liz (lewis) Usborne has had an interesting but somewhat unpleasant year, and we wish her a continued recovery. She and Roger both look pretty good in the picture though.
​
It started out well. Roger and I were enjoying his Dartmouth 55th reunion in New Hampshire, when I was crossing the street and kept walking but the curb stopped. I heard the cracks, sat down, looked down and saw that both my ankles were broken. I spent the rest of the reunion in the hospital with surgery to my right ankle, and then three weeks in rehab in Vermont. No way would they let me fly home to San Diego. But finally they relented, with both legs in casts if I kept taking the anti-blood clot shots and three seats across on the plane. Three months with no weight bearing on either foot, so my wheelchair, sliding transfer board and I became best friends. Four month later, I can use a walker and then a cane.
So that, Miss Kurzon, is how I spent my summer
Kirby Oak reports on his recent retirement:
Am now fully retired having sold my DC tax co in January. Did tax work in DC area for 29 years, the last 19 of which were for my own company. Maybe will do some volunteer tax work this coming tax season. Not travelling as much as in past. Last time overseas was Jun 2016 in Bangkok. Still make 2-3 trips per year to DC. Will be there end of Oct '17 for law school reunion. Most of time am in Spokane, WA. Winter in San Antonio, but this year will probably have to rent a place because condo hit by tornado last Feb not yet repaired. Filled bucket list item of visiting all state capitals this past August with brief stops in Montpelier, VT, Concord, NH and Augusta, ME. Also saw my brother (Class of '63) who still lives in Suffern, NY and a couple of guys from my college class (Union '64).
A brief note and nice picture from Debby (Moslander) Baxter, telling us about Ann (Schmidt) Nye's recent visit.
Ann visited us in St Petersburg to thaw out a little and we visited Selby Gardens in Sarasota. The orchids were gorgeous!
Like several other classmates, Gay Mayer and wife Mary have retired and relocated. Here's all the news, and a unique pic from a salt mine!
Mary and I have moved after 50 years in New Jersey, we are now residents of Colorado. Happily we already had a small condo in Boulder and this is now our "new" home. With family in Denver and Chandler, AZ, it felt like we wanted to be closer to the grandkids as they continue to grow up. The oldest is about to get her driver's license which is a real reminder that time marches on faster and faster.
We took 9 days to drive West - a great highlight of the trip was a visit to the salt mine beneath Henderson, KS- amazing. The dynamite was manufactured back in Easton, PA. We stopped all along the way whenever something looked interesting and avoided the Interstate highways for most of the trip. A wonderful way to see the country. After we got to Boulder we packed up our camping gear and took the four grandchildren on a rafting trip on the Green River - a spot where the Mayer and Bliss families had explored in 1958. Turned out to be the same rafting company and their barn/storage garage was still in use. This was very mellow part of the river and we all had a good time.
I have "formally" retired. Still doing some work with a few start up companies- but more as a mentor/advisor than as a consultant. It is interesting to help young people who have a dream about a business. Playing around with the ski industry, food, drones and some advanced technology.
Our new address is 4909 Clubhouse Circle, Boulder, CO 80301 - phone 303 530 3927.
Lydia (Lockridge) Morrongiello continues with her versatile, active, and, as you will note, occasionally scary, lifestyle.
​
June 10, 2017: "Class on The Pass". An invitation only fundraiser to benefit the Independence Pass Foundation (Colorado). I drove my 2008 Laser Red Saab Aero convertible, 6 cyl, 6 speed manual, special edition with JZW tuning. There were 35 entrants. I was the only female to complete this spectacular and difficult road over the Continental Divide from Aspen to Twin Lakes, CO and back to Aspen! This was a lot of shifting gears!!! Ed. note - check out the lineup of cars!
July 18, 2017: Hiked "The Grottos" with Reid Reynolds on Independence Pass, Aspen CO. We also attended a few memorable performances at the Aspen Music Festival.
October 12-14, 2017: I was honored to be invited as the guest pianist at the annual convention of the Episcopal Diocese in the state of Colorado. The convention was held in Grand Junction with 500 delegates from parishes throughout the state.
Back in January I joined a hiking group from St John's Episcopal church in Boulder. One of my first more challenging hikes was 4 miles on snowshoes to 4 lakes in Rocky Mountain National Park at elevation 10K feet!
Musically, I am in the choir (by audition only) at St John's Episcopal in Boulder. There is a total of four organists: one principal organist, and three others who are in the choir. Frequently, I am the organist at St Thomas Episcopal in Denver. In July 2019, the Southwest Region of the American Guild of Organists will hold a convention in Denver. I am the hospitality chairperson! It is very rewarding to be planning a convention of this magnitude.
Other activities include ballroom dancing with performances in showcases throughout the year. Tai Chi and workouts at the nearby YMCA complete my weekly schedule.
​
Aug 7, 2017. Location: Great Western Bank, Lafayette, CO 9:15AM. I was the only client in the bank standing at the teller's window when a masked robber entered and demanded all the cash from the teller's drawer. I could see both of his hands and no gun was visible. I quickly turned and literally "ran for my life" out the door of the bank and escaped unscathed! There was no violence, no guns and no one got hurt. I was truly blessed that day!



And here is an image from the past. That's John Viscomi at his CB setup a "few " years ago. It was posted on FB by his son, John a month or so ago. His handle in those days was "Pinocchio." I understand that he has moved up to HAM radio these days.
Many of you will remember my sister, Kathleen (Class of '61). She was here for a very nice visit for about a month this summer and we did quite a bit of touring around the northwest. Here is an unedited picture of her and Jan and me at Crater Lake, Oregon. It's a beautiful sight, and yes, the water really is that deep blue color. (Well, technically I suppose it's the reflection of the sky's color, but it is enhanced by the depth and clarity of the lake.)
And speaking of reflections, I find myself marveling at the sunny nature of our classmates, the positive way people are living their lives as we sneak up on "old age." It's a treat for all of us to be part of such a group. Here we are, at or near 75, but the prevailing attitude seems to be, as Anita said so well --
​
Do you believe we are that old! Actually it's all a mind thing. The important thing is that you continue to be grateful and appreciate all that we do have!!
May it be so with all of us.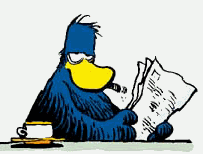 As always, your editor remains:
​
Dave Williams
​
14801 110th Ave. E
Puyallup. WA 98374
​
(253) 905-2751
​