WELL, GREETINGS TO ALL ONCE MORE. WE HAVE SEVERAL INPUTS FROM CLASSMATES THIS TIME AROUND. AS ALWAYS, IF THIS PAGE STIRS YOU TO SEND US SOMETHING, BY ALL MEANS DO SO. IT'S REALLY EASY TO ADD THINGS HERE AND I LOVE DOING IT.
Last year's newsletter started off with some pics and news from the Vero Beach gang, and once again, they have sent us some more, courtesy of Dick Howe --
Another year of Chappaqua reunion in Vero Beach, FL. Even though we all, in various combinations, get together numerous times during the winter/ spring season in Vero; our farewell dinner before we all depart for ME. MA. VT. and KS. is only the second time we're all together at once even though we only live a couple miles from each other on the barrier island! Always amazes me that after all these years, we're still walking, talking and enjoying each other's company along with our girls. Fortunately, we're all well and thrilled to be able to enjoy this little slice of heaven on the Atlantic sea shore! Our best to all our Chappaqua friends.
Photo from left to right: Tom Stephens, Bill Holmes, Sue Stephens, Judy Holmes, Lisa Holmes, Patsy Howe, Dick Howe and Bob Holmes.
Jean Bennington Dare checks in with an account of some of her current activities and some nice pictures.
Now that we are all 80 and the fear of Covid is over, many of our classmates have chosen to travel. I've always been content to stay at home as long as I have hobbies. I have a large backyard where we used to keep a horse, and it has been a succulent and cactus garden since I retired at 62. I also love to paint. I've been painting and hiding rocks for people around the city for about 5 years. Somewhere out there are over 1000 painted rocks.
Recently I have been painting cards for members of my garden club who are not able to attend due to illness. I also paint just for myself.
Here are some samples of things I have done.
I am happy to report that my husband of 38 years and I are healthy and still enjoy living in Southern California close enough to the ocean to go whenever we want. Hope all of you are well too.
A short, but quite entertaining note from Tony Kilburn. It's always nice to hear about life inMaine.
​
All is well here in Maine. Brother Peter is doing well in retirement in Virginia, and I am still "working" for my wife in her art business. I think of myself as a go-fer as her assistant. Pay is not so good, but I have not missed a meal in 35 happy years of marriage. Hope all is well with you.
Thanks,
Tony
Ed note - Tony's wife (and sort of boss) Jan, as you may recall is a well-known watercolor artist. You can check out her impressive artwork at jankilburn.com
Steve and Marie (Barkman) Blue send us lots of news about their activities, accompanied by
some great pics and a promise of things to come.
STEVE BLUE
HGHS Newsletter – Spring 2023 – Steve Blue – March 22, 2023
Fall Tour- The Maritimes
On September 30th, 2022, a rowdy crew of some 15 couples (disavowed for liability concerns by the Littleton Retired Mens Club- LRMC - more on them later) embarked from the Boston Cruise Ship Terminal aboard the Norwegian Pearl headed for a leisurely voyage north along the Atlantic coastline to the Saint Lawrence River, then upstream to Quebec City. As planned and scheduled, it was to feature a series of enchanting day trips to various maritime towns and villages along the coast, with captivating and unique shore excursions, linked by overnight calm sailings on the passive North Atlantic seas, while indulging in various shipboard entertainment and culinary opportunities.
Look back at your calendar. The first week in October 2022 was right smack in between Hurricanes Fiona and Ian. Ian did a superb job of disrupting air travel along the eastern US seaboard, including flights east from Denver. That resulted in a torrent of harrowing travel-tales (some of which were even true) about missed connections, sleeping in airport lounges, lost baggage, etc. Fiona, which had passed through a few weeks earlier, did a splendid job of tearing up the countryside along the North Atlantic coastline, including several towns in New Brunswick and Nova Scotia. Happily, though, while the coast was bruised the seas remained calm and our sailing interludes were quite delightful – even deck time in the evening (with appropriate fleece and caps).
Our touchpoints along the way from Boston were: Bar Harbor (aka Bah Habah – reputedly the favored summer retreat of Sylvia Kurson and Alice Barry), Halifax, Corner Brook (replacing Sydney and Charlottetown, both of which suffered severe damage from Fiona), Saguenay off the Saint Lawrence, and finally Quebec City. We spent a few days in QC, then enjoyed a train ride to Montreal and a return flight to Denver. Each shore visit offered new and different experiences, fascinating historical backgrounds, welcoming residents, some brand new cuisine (poutine) and some eagerly anticipated delicacies (lobster!). October was just starting to see the turning of the Fall colors, and that was, for us, a real treat (Colorado having aspen and not much else in the way of trees with leaves that turn red).
Shipboard time was more interesting than the usual cruise experience since we had several friends along. LRMC is – literally – a men's only (surviving widows maintain associate membership) by-invitation club, mostly retired, mostly from Littleton (a suburb south of Denver) or nearby suburbs, mostly highly successful in their work lives, mostly well read, mostly argumentative and willing to debate just about any topic, mostly ageing gracefully. We engage in a wide variety of activities, all led by volunteers – no committees, no officers except a president, $20/year dues and pay-as-you-go on the activities. So, we had no problem at all having a great time aboard ship and sharing the shore excursion ventures – which made for a fun cruise. Photos capture some of the highlights of our shore excursions, and the Teppanyaki Restaurant on the Pearl was a gastronomic adventure – steak and shrimp grilled right in front of you, in a horseshoe counter with flying knives and spatulas and lots of yelling and singing.
In December our alumni outpost got together at Joan Cather Henry's for a combination 80th birthday grudging acknowledgement, a memorial for Bill Henry who passed away late last year, and a farewell event for Reid and Pam Reynolds who have decamped to Philadelphia. Photo included.
STEVE BLUE
​
PS:
We have a church choir trip to Italy, Slovenia and Croatia scheduled for June so that will be nominated for billing in the next-to-the-next newsletter.

​
Good news from Richy Kuriger living in Houston Texas .
Grandson number one , Richard Charles Kuriger IV graduated from Melbourne University in Australia as an international lawyer. Now back in Houston working on getting licensed to practice law in the United States.
Grandson number 2 graduated from Regents College in London and looking for a job.
Eleven more working their way through various educational institutions, except for grand daughter number 13 who is 3 months old.
Still working with a new focus as an expert witness in life insurance, disability income and long term care.
Spending weekends on the island of Galveston in our fishing camp, 6 bedrooms so lots of room for guests!
Invitation is open for all to come visit.
Hope we can have another reunion in Chappaqua soon.
Richy Kuriger
Here is a nice note from John Viscomi. (He mentions his continuing involvement in ham radio, and I added a pic from an older newsletter of John and his setup.)
​
Everything good here. We have settled pretty well here in Stafford Springs CT. We are still in the brand new Senior Housing Facility and I don't think we will never leave. They are adding new cottages as we speak. The facility is only 6 years old and we were one of the first tenants to move in here. Patty's uncle introduced us to the facility and that was 6 years ago when it first opened. I don't own a snow shovel and don't ever expect to ever own one again. The property is totally maintained by contractors all year round and at no cost to us. Our rent is based on our income and that's it. In the six years here there have been a couple of very small rent increases. It's truly intended for the seniors. Today we are in a cottage near the tree line and have lots of side and back yard space for our gas grill and company.
We came back to CT 6 years ago to be near our children but they to have made changes and both my son John Jr and my daughter Amy have moved to a warmer climate, North Carolina. Both with families but we get to visit from time to time. They come back to CT or we go to N. Carolina.
Not much more to add other than I am in great physical condition and continue to have good visits with my physician. I still belong to the Springfield Sportsman Club. I still reload my own ammo (started in 1968) and go to the range a couple times a week. Ham Radio still a great hobby of mine and Patty's and can talk around the world when conditions allow. We will celebrate our 36 anniversary this May.
Stay well and God bless,
John
DEBBY MOSLANDER BAXTER reports on a current adventure
The elevators in our St Petersburg condo are being replaced and this will take three months. Since we live on the eighth floor, we decided that we would "jump ship" and visit places in the US that we had not seen. I made eighteen reservations and we are having quite an adventure! Currently we are in Zion National Park for six days of hiking and
exploring.
The pictures show me clambering up some steep rocks in Closed Canyon, Big Bend, Texas, then at White Sands NM, and couple images from Antelope Canyon in Arizona.
Here's kind of a joint input from Joan (Kather) Henry, third person, about Joan and Lydia.
Joan (Kather) Henry moved to the Denver area in October 2021. Recently Lydia (Lockridge) Morrongiello and Joan have been enjoying exciting adventures in Colorado. In January, they visited the International Ice Sculpture competition in Breckenridge. Yes, the Colorado sky is really that intense blue! (see 2 photos) On Valentines Day, they attended a fascinating trunk show of new interior design trends at the Denver Design Center. At the Denver Art Museum they viewed a special exhibit titled: "Her Brush: Japanese Women Artists" with over 100 works of painting, calligraphy, and ceramics from the 1600s to 1900s Japan. Joan was particularly intrigued since she lived in Korea and China for several years.
From Swede Murphy:
In Aug. 2021 we sold our Maryland home that we had lived in for 54 years.
We spend the summer and warmer weather in New Hampshire and the winter in Amelia Island, Fl.
Our oldest Grandchild Finn, (18) is a 2nd. year man at Georgetown and on the Crew Team.
Next is Maddox who is a Freshman at U of Florida. Then Julia who is a Jr. at the Bolis School in Jacksonville and one of the top 100 Ing and swimmers for teenage Female swimmers in the US. AnnaJane (16) and Wallon(15) both go to MacDanna. Last is Murphy who is away on a trip in Paris.
As usual, a newsy input from GAY MAYER, with a very interesting snippet about a bookstore....
Mary and I were back on the East Coast for some projects. One included helping our niece Alexis pack up the books in her store -Astoria Bookshop which is in Queens, NY. She has run out of space and her lease was up after 10 years. She is moving to a new and 50% larger location a few blocks away. Really exciting.
Independent book stores are making a healthy comeback after adjusting to the impact of Amazon. It is really interesting to listen to customers who prefer real books to their e-readers and also want to be able to browse the shelves.
Astoria Bookshop is on the move. After 10 years on 31st St in Queens, our niece Alexis is moving to New and much larger space at 36-19 30th Street.
We were there Sunday helping pack up books. Opening day is in one week.
Mary and I have been watching from a "distance" - two of our grand-daughters go through the college process. One opted for a quick decision and will be going to Rochester Institute of Technology - she grew up in Arizona - and says that cold winters should not be an issue…. The other from here in Colorado is a runner ( 5.02 mile last month) and is trying to sort out where she can study bio-mechanical engineering and continue running for a good team. So much of this is sorted out on line that my head spins.
The two of us took advantage of a warm spring day and went back to hike Gem Lake in Estes Park. This was one of the activities when we were at the YMCA for our Reunion. The trail seems to have gotten steeper! The views remain wonderful and the snow covered peaks were a delight. We got to admire and catch our breath while looking at a stand of pussy willow amnd some wild crocus. Great signs of spring. Over-all Estes reported over 20 feet of snowfall this winter and it will be a while before it all melts. One of the sights along the trail is The Boot — a 12 foot high rock with a hole up by the big toe….
Independent book stores are here to stay
Another wonderful narrative from Doug Weiss, with a photo op reprise from an earlier newsletter....
Marianne and I are back to traveling after hiding for a couple of years. Cruised the Norway coast last year (top picture) a week in the Caribbean with friends (never got off the ship), off to Japan next week for a 2 week cruise which includes South Korea, we've rented a house in Spain for our annual family get together this summer and then since we're there, cruising Barcelona to Venice. Some would think we're just trying to get out of Florida (and they might be right…but digressing again). Happily, our children and their spouses are all employed. If asked, I could explain what the spouses do, but I'd struggle explaining what my son and daughter do (one's in technologies to build better technologies…the other a partner in an ecology focused startup incubator). They all work from home (or wherever they happen to be at the time….reminds me of me when I ran worldwide meetings from my boat 10 miles offshore while fishing). Grandkids are, of course, wonderful and love to visit us during the winter since they all live in the cold, icy north.
We've reached the age where we at least consider moving to "senior living", but given our health and mobility, we're just in the early looking stages. Everyone ages differently…..I'm clasping to the idea (some would call it the illusion) that I'm a young 80. In an attempt to reinforce this vision, I now volunteer rebuilding and giving new life to old computers (desktops and laptops) which our charity then gives to kids in school or college…or those in our community who need, but can't afford to buy their own computers. I can be found working on a laptop with 50 tiny screws lying on the counter, the back open, keyboard/memory/storage lying on the bench, etc. (and yes, I do have a growing bottle of tiny "left over" screws). Marianne and I continue to volunteer as guides at Selby Gardens and help distribute food to the needy with our local food bank. At home, I continue to expand my home automation skills and working with Proxmox on a NUC (for the other techies). I also spend a fair amount of time helping others around the world on the REDDIT web site with home automation, networking, tv streaming and similar topics. I don't have time to realize I'm getting old 😊, but of course, that's the idea….right!!! Looking forward to hearing what (and how) my classmates are doing in the next newsletter. Additionally, It's wonderful to reminisce in the facebook "you know you're from Chappaqua…" group and remember how different life was in our youth, many centuries ago.…many pictures, memories, and forgotten friends…..
Doug

Two years ago (bottom photo)……
I intentionally tried to take the same photo again. First one I rode a rubber boat to the campground; this time, I just took a bus.
Another great message from Carlos Ballantyne with pics of his hiking activities.
I'm sort of a 'prisoner in Paradise' in Sedona, AZ having not gone anywhere in the past year except for a few trips to Flagstaff, AZ and Phoenix. Sedona has the best day hiking in the world and I go maybe 3 to 5 times a week for 5 to 10 miles. A few pictures can impart some of the energy better than anything I might write.
Carlos
I'm in the back encouraging everyone along and yelling, "Lean into the rock." The girl in blue told me a few months ago she was afraid of heights.
I said, "You did fine here." She said, "😊I'm facing my fears and vulnerability.❤️"
A nice update and pics from Mary Ellen Necarsulmer.
I sold the house in Chester that Larry and I shared for 31 years and bought a townhouse in Mendham, NJ all in one weekend. My NJ daughter helped me pack everything and my Florida daughter flew up to help me unpack. It was challenging but I am now happily settled in. My whole family came for Thanksgiving. My grandson Will got married in Newport this summer and Larry's brother Carl walked me down the aisle. I visited my brother Teddy and my sister-in-law Terry in January in their beautiful place in Vero Beach. I spend time taking barre and pilates classes at the gym and volunteer at the local food pantry and the VNA fund raisers. Am still in touch with Carol Fisher Pfaelzer and Peter Kilburn who have been wonderful friends since Roaring Brook School days. The top pic is with my daughter and family last fall, and the other is
My daughter and
family last Fall. (PIC)
My daughters and granddaughters in Saint Augustine last Spring
Here's a short but lively update from Denny Joy.
Things here at Joy farm are sailing along with two bothersome knee issues: one airedale rehabbing from surgery and one old man hoping to dance around any Dr. with a blade. Overall all is well! Good to see you all are above ground, bright eyed and bushy tailed. Spring is upon us, so renew and dash ahead!
​
Tom and Peter Corbino in September. Tom had a layover at Dulles Airport on his way to Europe to visit his daughter. Connie took this photo of these two beautiful old guys.
Anita Lindholm Smith continues her dedicated music teaching as a labor of love. She sent not only a picture of this year's students, but also some pictures of a long-time. student who continues to return whenever possible, even though he is now in medical school.
But first, we also have a nice family pic of Anita and Ed with their family from last summer.

So that was last July when our son William and family drove up from Kentucky to help celebrate Ed's 90th birthday. We enjoyed an Italian meal on the terrace of a near by restaurant. Boys…. Evan is now 17 and Kyle is 15 years old. They both enjoy the sport of running.

This photo was taken at last year's Christmas/Holiday party/recital….no parents only with the kids. I treat them with ice cream sundaes afterwards. The annual one is coming up June 10th and will include their parents and friends with five new students joining in on the fun!. Gaining more students once again now
that the COVID scare has died down.

Tunde and I go back many years. He started lessons with me when he was only 6 or 7 years old. I found this in my photo files and thought you might find it fun to see.

Before every recital I have the kids for one hour to familiarize themselves with the Church's Steinway. A time for a mini rehearsal which makes them less anxious before families and friends enter.
Here is a shot I took of Tunde and the other students during that rehearsal time many moons ago.Tunde is in lower righthand corner with the plaid shirt and big smile. You can see how grown up he is now in the recent photo I sent to you, He's first year at John's Hopkins Medical school, studying medical engineering/minoring in music now and was so pleased that I asked him
to come back to play for this year's recital. The kids will love hearing him.
I am in back row in black blouse (well before gray hair days) - I am NOT one of the students! Ha, ha.
I am blessed to have found my purpose in this short life of ours; to share the joy of the piano and music for as long as I am able.
​
Reid Reynolds reports on "Relocating Late in Life"
3/3/23
There must be hundreds of relocation stories for our far-flung class. Most of us probably figured out where we wanted to spend this chapter of our lives years ago. Not me. Last October Pam and I made another scouting trip to Philadelphia in search of our next stop. This wasn't a spur of the moment trip. Three years ago we paid a visit to my recently re-located daughter, Lily, and now son-in-law, César. Before we left Lily said, "Why don't you move here to be closer to us?" That was an intriguing surprise. Here's how it has played out, so far.
Retiring to the Philadelphia area was not a totally foreign concept for me. In 1986 my parents sold their Chappaqua home and moved to Crosslands continuing care retirement community in Kennett Square, PA, about 30 miles from Philly. (Their Chappaqua friend Mary Nash had been the trail blazer.) Crosslands had been a good place for them to spend their final years so it might work for us. On subsequent visits we toured various retirement communities and looked at high-rise condos and townhomes in Center City. By the time of our October trip our mission was to select the most suitable retirement community. But the more we thought about it we realized we are more urbanites than suburban retirement community people. We took another look at townhomes and found one we liked, just 3 blocks from Independence Hall and 15 blocks from Lily and César. We made an offer that was accepted and returned home to put our Denver house on the market. A realtor friend had long assured us that spring was the best time to sell our home with its nice garden. Nevertheless, he said, "Your house is ready to show. I can put it on MLS on Thursday, and I'll organize an open house for Friday evening for neighbors and realtors." About 30 people, mostly from the neighborhood, showed up, had some wine and cheese and said nice things about the house, especially Pam's art collection. Twenty-four hours later we had a full price offer, and the relocation marathon began.
Lesson #1. We're too old for marathons. Woke for octogenarians is downsizing. A life-long procrastinator and packrat, I got a D- in downsizing. While I donated about 10 boxes of books to the library and 2 boxes of tools to Habitat for Humanity, I have held on to books I will never read again, LPs I may not listen to and silk ties I will never wear. Fortunately, our new home includes an ample study for me and my books, papers and music (most still in boxes) and a full basement for the overflow. Getting all this stuff ready for the movers or the dump was the first leg of the marathon. (We had some nice goodbye events with neighbors and the Colorado contingent of HGHS '60.)
The mid-January drive from Denver to Philly went fairly well (dry pavement all the way). However, a mismatch in closing dates had us cooling our heals in a hotel near our new home for a week. Physically restful but psychologically stressful.
At 6:30 a.m. the day after our closing the moving van pulled up in front of our new house and the chaos began. Three strong guys plopped everything down, mostly in the right room on the right level (3 stories plus basement). The next morning we began the toughest leg of the marathon, unpacking.
"Let's just put this here for the time being and we'll find a permanent place later." (6 weeks later we're still in the time being!)

"But this box was market 'fragile'"… as pieces of broken glass tumbled to the floor.

My old Scandinavian Design desk, table and bookcases require extensive repairs (now completed) to be functional.

Several plastic parts on my $1,000 X-Chair are busted. (After multiple phone calls and Google searches someone suggests I file a warranty claim. The chair is a total loss due to mover negligence, not manufacturer defects. Nevertheless, three days later a brand-new replacement chair is delivered!) (We declined a few thousand dollars of moving insurance thinking, wrongly, that our homeowner's policy would cover losses during the move. Don't make this mistake.)
The settling-in leg of the marathon: It shouldn't be a surprise that settling-in to a new home in a new city has some surprises and challenges. Twenty-first century surprises and challenges can be especially challenging at this stage of life.
Getting connected. We thought transferring our Comcast account from Denver to Philly would be a breeze. Just plug in the modem and connect the cable box. During our first two weeks we made at least a half dozen visits to the local Xfinity store to address one issue or another. It has taken two separate technician visits to get our "smart TV" working. In Denver I would often watch only one or two hours of TV a week. I'd been looking forward to spending more of my 80s watching all the great stuff that's available. It's depressing to acknowledge my limited TV watching skills and to contemplate the hours of trial and error it may take to be able to navigate the world of TV like a high schooler with SATs around 350.

A new life in a new city requires learning about new websites (e.g., health care), apps and dozens of new passwords. Too much time cursing at my devices when I should be exploring my new neighborhood.

One of the attractions of our new house is the modern appliances and HVAC systems. The Thermador oven, microwave, dishwasher and fridge all have touchscreens with a dozen settings for washing dishes and twice that number for warming something in the microwave. It took over a week to figure out how to access the controls on the recessed vent over the range. Slowly but surely, I'm finding the few settings I need on each device.
Lesson #2: Maybe we're not too old. Has it been worth it? Believe it or not, YES.
Both Lily and César have demanding jobs and active social lives. (César is an assistant professor in the School of Medicine at Penn where he heads a lab with 20 grad students and post-docs, chases grant money to support the lab and travels in the U.S. and Europe making presentations about his research; Lily just got promoted to an important job in city government related to the new federal infrastructure money coming into the city and state.) Nevertheless, we've had several wonderful meals and hikes with them. Now, if only there was a grandchild…

I'm a classical music fan and it's a short 10 block walk to the Kimmel Center where I can hear the great Philadelphia Orchestra and many world-class musicians.

Each morning the Open Snow app on my phone reminds me of what a great ski season Colorado is having, but living in Philly will give me an opportunity to become reacquainted with the Northeast, especially the rural areas of Pennsylvania, New York and New England where I developed my passion for the outdoors.

I had lunch yesterday with a long-lost college classmate. We still enjoy each other's company. Developing a social network in a new city is still a work in progress.
If there's an HGHS '60 in the area, let me know.
Ed. note - Reid was kind enough to send a pic with one of the local attractions in his new locale. I checked out the national parks website about the Liberty Bell, an it turns out that most of what I "knew" about it was not true. Facts can be such stubborn things. Anyway, I found the site to be full of lots of interesting things about the bell, and if you are interested take a look right HERE
​

It's Memorial Day as I prepare to hit the "publish" button for this issue. As usual, Jan and I made our annual visit. The final resting place for 2265 veterans, from all of our wars as far back as the Civil War, including 4 Medal of Honor recipients, in a lovely, peaceful setting, it's a fitting place to be on this special day.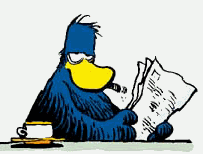 Your editor remains
DaveWilliams
14801 110th Ave E
Puyallup. WA 98364
(253)905-2751